A Brief Introduction to Thomson Hospital Kota Damansara
Over the last fourteen years, Thomson Hospital Kota Damansara has become one of the fastest-growing private hospitals in Malaysia. By prioritising customer service, THKD professional healthcare staff strives to improve the quality of medical services to cater to patients of all ages and conditions, together with the usage of advanced medical facilities and innovative treatment methods.
What are THKD's Specialities?
From anesthesiology to urology, THKD has professional doctors for a wide range of specialities. THKD provides all patients with holistic treatment paired with advanced medical technology to improve their emotional, physical and mental wellbeing. Make a doctor's appointment at THKD's website online today.
Preventive Health and Health Screening Packages
A sedentary modern lifestyle poses various health risks. Preventive medicine is an emerging speciality in the medical world to cure lifestyle diseases — THKD takes it to new heights with regular health talks, health screenings and community outreach programmes keep to help non-communicable diseases (NCDs) at bay.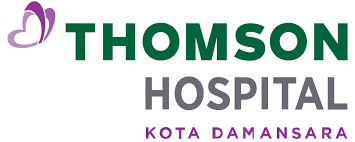 Centres of Excellence & Clinics
If you are looking for medical needs for specific specialities, THKD's Centres of Excellence & Clinics are a one-stop centre that provides a wide range of treatment for people of all ages — comprising of fertility, orthopaedic, ENT, head & neck and more. THKD's professional medical personnel are equipped with expertise and the technology to handle a wide range of cases.
Fertility Treatment at THKD
TMC Fertility has established a reputation of conducting successful fertility treatment, evident through the certification by the Reproductive Technology Accreditation Committee. With over 25 years of experience, TMC Fertility's treatment success is measured based on clinical pregnancies according to international standards from the Human Fertilization and Embryology Authority in UK.
Physical Rehabilitation Centre at THKD
Physical impairments and ergonomic problems reduce our productivity and disrupt our lives. Bounce back to flexibility at THKD's Physiotherapy & Rehabilitation Centre — fully equipped with a variety of rehabilitative equipment, the centre helps people with physical impairments and functional disabilities recover and regain mobility.
THKD's Services and Facilities Imaging Centre
Medical scans and imaging allow healthcare professionals to gain in-depth health insights of the patients to facilitate early detection and intervention. Visit THKD's Imaging Centre on the ground floor for diagnostic and interventional radiology services such as Magnetic Resonance Imaging (MRI), Full-Field Digital Mammogram With Computer-Aided Detection (CAD) and more.
Why Choose THKD?
As one of the fastest-growing private hospitals in Malaysia, Thomson Hospital Kota Damansara is a reputable medical institution with a team of medical professionals to provide quality healthcare services by utilising state-of-the-art medical technology. THKD is located in Kota Damansara and is well linked to Kuala Lumpur via road and MRT, providing our patients with the convenience to receive quality treatment.